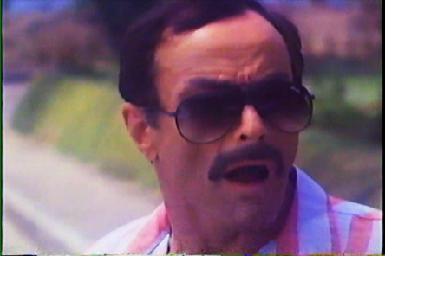 Can't
Find
These
Flicks
?????
Although it's not an etched-in-stone rule, I generally try to stick to raving about movies that were made available for home viewing at some point. Unfortunately, when DVDs ran videotapes off the shelves, many of the smaller vid lines--the ones most often associated with obscure titles--were also knocked out of the picture. Even major companies like Warner Brothers, who remain BIG players in the biz, shortened up their catalogs, excluding fun classics such as The Bees, Sincerely Yours and The Green Slime.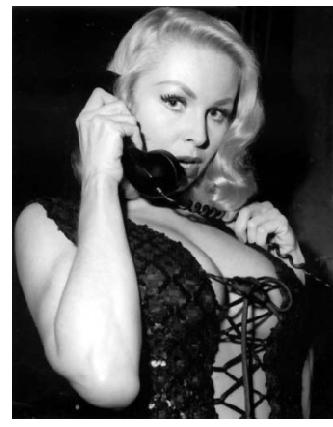 All is not lost, however. There are collectors such as your truly who have hunted down the videotapes and transferred the films onto discs. What that means is, if a Manor On Movies got you interested in a film but it's not commercially available, contact me with regards to a possible purchase (or, in the rare case, a trade.) As you may imagine, I have many more oddball mopix in my collection. beyond those appearing in the column; so even if it's not an M-O-M subject, I may have an obscure title you've been searching for, or at least an idea of its availability.
Joi Lansing phones in a request-->
The not-so-fine print. Just to keep things on the up-and-up, all transactions will go through Paypal. This is a collector-to-collector exchange (i.e. I don't operate a video business), but can tell you I've sold several self-processed DVDs online and everyone was pleased with the picture quality. You can't expect the whole "digitally remastered"/fancy menu/lots of extras package, nonetheless you can be confident I don't collect subpar prints.
Unless you look like Joi, you can reach me via Manor Mail rather than telephone.